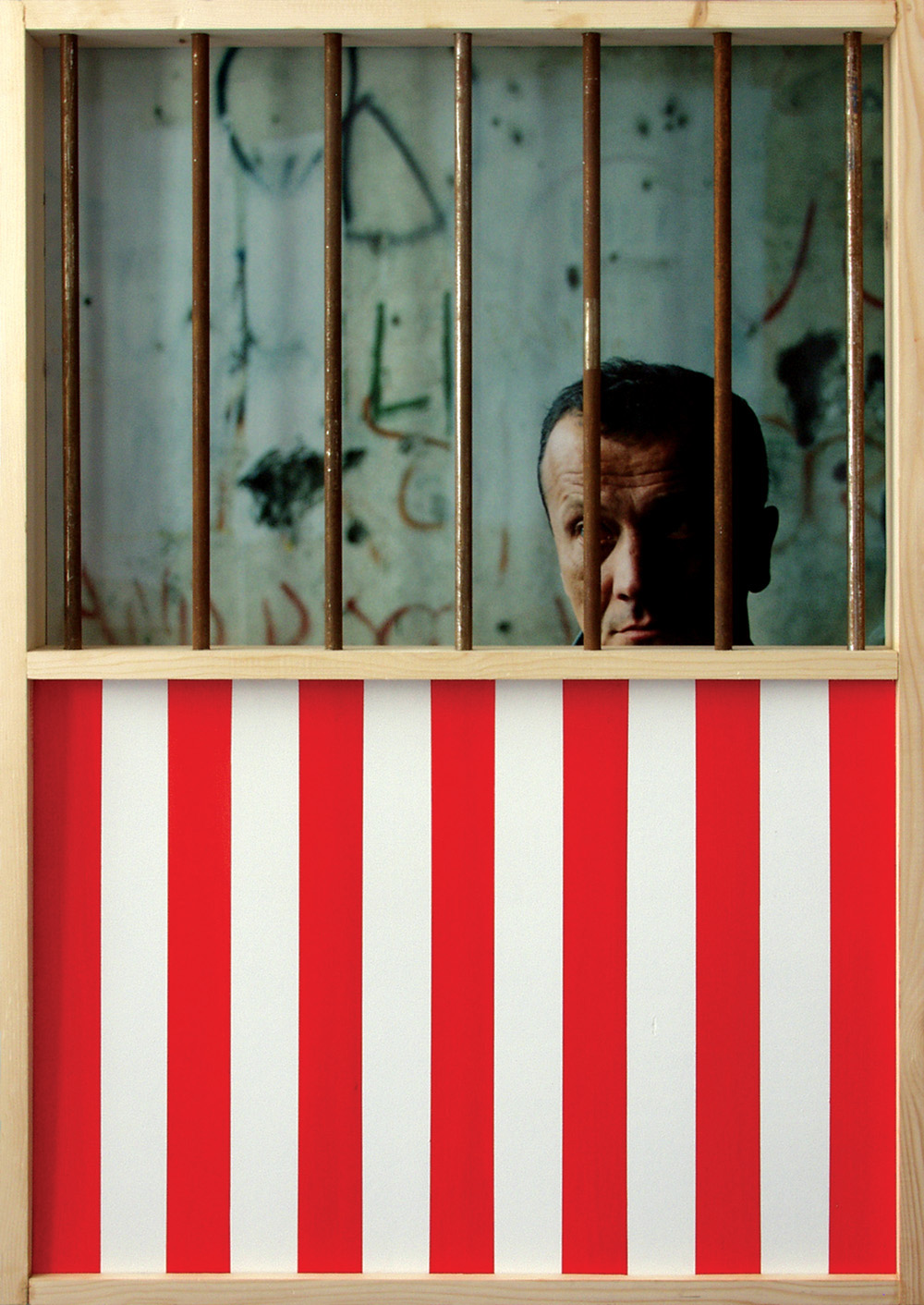 Irfan Hošić
ART AND TERRORISM
BOSNIAN HERZEGOVINIAN ARTWORK POST 9/11
Gradska galerija Bihać,
02. - 23. 07. 2009
American Freedom is just one in a line of the many highly witty works by Sarajevo based artist, designer, and teacher at the Fine Arts Academy, Asim Dželilović, who deals with the perception of American culture from the Bosnian and Herzegovinian that is non-American aspect. The artist breaks global stereotypes, by courageously opening the question of cultural colonization, known systems of values, injustice etc. Through his narrative structure this work refers to the shaky idea of world democracy, where the question of security has experienced distortion and mutation.
American Freedom by Asim Đelilović is almost too explicit and activist like in pointing out the new symbolism of the American flag, directly questioning the redefined meaning of world safety. Almost the same message is hidden in the redesign of the American flag from 2004. Čedomir Kostović, who as an American citizen is at the source of this information, immediately questions the same problem.